About
Our Story
Gradle started as an open-source project in 2008 led by Hans Dockter (the current founder and CEO of Gradle Inc.) and Adam Murdoch. The success of the Gradle Build Tool project ultimately led to the development of Gradle Enterprise which was launched in 2017. Check out our company's major milestones from inception to present below and hover over a milestone to learn more.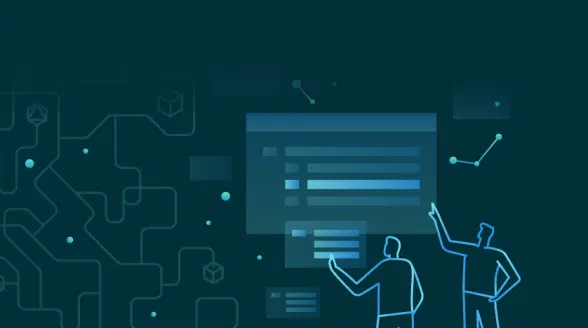 2008

Gradle Build Tool 0.1 released by original Gradle OSS project founder Hans Dockter
With a strong passion for developer productivity and out of frustration with the available technology, Hans Dockter starts work on a new build system.

Adam Murdoch joins as co-founder of the OSS project
Hans and Adam had never met in person before joining. This was the start of our remote-first workforce that continues today.
2010

Gradle Inc. founded
Founders Hans Dockter and Adam Murdoch

First major open source projects migrate to Gradle
These include Hibernate and Spring Framework

Gradle receives the Springy Award
Award given for "most innovative open source project"
2011

Gradle makes the shortlist for the 2011 JAX Best Java Technology Award
Gradle was named a finalist based on community nominations and votes from a panel of Java experts.
2012

Gradle Build Tool 1.0 is released
Focuses on backwards compatibility
2013

Google selects Gradle as default build tool for Android
Google and Gradle continue to have a tight relationship today.
2014

Gradle closes seed funding round
$4.2M Round | Lead Investor: True Ventures
2015

Gradle Build Tool reaches 1M downloads per month milestone

Gradle designated "Cool Vendor" by Gartner for Gradle Build Tool
2016

Gradle closes series A funding round
$10.5M Round | Lead Investor: DCVC, Bain Capital Partners
2017

Gradle introduces Gradle Enterprise
Featuring Build Scan: A shareable record of a build that provides insights into what happened and why

Gradle Build Tool is counted among top 25 open source projects by TechCrunch
Based on public interest, user activity, job impact, and GitHub influence
2018

Gradle closes series B funding round
$13M round | Participating VCs: Harmony Partners, True Ventures, DCVC, Bain Capital

Gradle Enterprise introduces build performance dashboard
Provides many metrics and trend information that can be used to monitor, evaluate, and improve build performance
2019

Gradle Enterprise reaches 10M downloads per month milestone

Gradle Enterprise announces Maven support
Key capabilities include Build Cache and Build Scan support
2020

Gradle Enterprise unveils Test Distribution
This product extension dramatically reduces test time by assigning tests to remote agents and running them in parallel.
2021

Gradle launches DevProdEng Showdown!
Live event series featuring industry experts

Gradle Build Tool reaches 20 million downloads per month milestone
Gradle Build Tool downloads doubled in less than one year.

Gradle closes series C funding round
$27M round | Lead investor: Triangle Peak Partners
2022

Gradle Enterprise launches first performance acceleration solution powered by machine learning
Predictive Test Selection saves up to 70% of testing time by identifying, prioritizing, and running only tests that are likely to provide useful feedback.

Gradle CEO keynotes ApacheCon

Gradle hosts first annual DPE Summit

Gradle Build Tool reaches 30 million downloads per month
2023

Gradle acquires Scala acceleration technology provider Triplequote

Gradle Inc. Joins Kotlin Foundation as First New Member Since Founding by Google and JetBrains

Gradle Inc. Wins CODiE Award for 'Most Innovative Tech Company of 2023'